Posted: January 9, 2014 |
Author:
Lawyer
|
Filed under:
Defective Products
|
Tags:
America's Worst Drivers Lawyers
|
Comments Off

on Are Seattle And Tacoma Drivers Among America's Worst. – Blog 824
Drivers in Seattle and Tacoma have a better chance of being involved in car crash than the American average driver, according to a recent study conducted by Allstate Insurance on America's safest driving cities.
The study, titled "Allstate America's Best Drivers Report," is the insurance giant's ninth annual snapshot into the best – and worst – driving cities in America. Our car accident lawyers in Tacoma know that auto accidents are more likely in densely populated areas, but drivers can take steps to reduce the risk of a crash.
Survey finds Seattle drivers face increased accident risk
Allstate America's Best Drivers Report ranks cities based on their population and Allstate car accident claims in the cities. With up to 10% of all drivers nationwide insured by Allstate, the study has offered valuable insight into the causes – and locations – of car accidents nationwide for a decade.
Seattle ranks 160th out of America's 200 largest cities. The study found that when compared to the national average, Seattle drivers were 28.8 percent more likely to be involved in an accident. Coming in at 144th on the list, Tacoma fared slightly better, with drivers facing a 23.9 percent higher chance of being in a crash compared to the national average.
In comparison, drivers in the nation's top-ranked cities – Fort Collins, CO and Boise, ID – faced accident risks which were nearly 30 percent less than the national average, revealing a striking spread between the nation's best and worst cities for drivers.
America's Worst Drivers
---
Posted: January 6, 2014 |
Author:
Lawyer
|
Filed under:
Auto Accident Cases
|
Tags:
Child Accident driving CT
|
Comments Off

on CT SUV Accident Claims Life of a Child
Recently, the Hartford Courant reported on a tragic accident that resulted in the death of a young baby. The two-car collision resulted in the death of a 5-month-old as well as critical injuries to an 11-month-old passenger. The driver of the second car was a 17-year-old. Police are reportedly investigating the cause of the accident to determine who was to blame.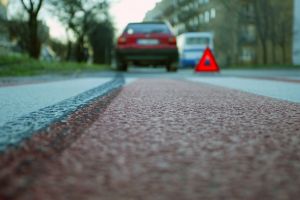 Lawyers in Hartford, CT know it is important for police to investigate any auto accident that results in serious injury or death. The driver who is to blame for the crash may face both civil liability and criminal liability if the motorist's actions were negligent or dangerous.
Police Investigating Fatal Accident
The accident reported by the Courant occurred at around 1:20 in the afternoon. A four-door SUV carrying the two infants and their mothers was traveling west on Spencer Street. The other car with the 17-year-old motorist was traveling north on Hillstown. The SUV and other vehicle collided, causing the SUV to roll over and hit a telephone pole.
The impact of the rollover caused the passenger compartment on the SUV roof to be crushed. The two mothers who were in the SUV were able to exit the vehicle after the accident and were waiting outside of the car when police arrived. Police indicate that the damage to the SUV was relatively minor, even with the caved in passenger roof, but, unfortunately both infants had to be extracted from the vehicle by rescue personnel. One of the mothers was also taken to the hospital to treat emotional distress resulting from the accident and injuries to the children.
Child Accident
---
Posted: January 4, 2014 |
Author:
Lawyer
|
Filed under:
Farming Accidents
|
Tags:
Personal Injury Lawyer McAllen and Harlingen
|
Comments Off

on Serious Injury and Personal Injury Attorneys McAllen and Harlingen Texas 315
At the law offices of our lawyers, know that you have a tough, determined, driven legal team working to defend your rights. Our committed and qualified McAllen and Harlingen, Tx attorneys possess an exhibited history of success in obtaining victims the settlement they really deserve. Handling a wide selection of unique injury cases, this law firm has built a track record around Texas as being a law practice that individuals can have confidence in. We're not afraid to fight big insurance providers along with their attorneys. We're good at creating good settlements for our clients, nevertheless we are prepared to submit a lawsuit and go to trial if necessary. Our personal injury lawyers place your best interests before anything else. Legal issues are usually complicated and demand immediate treatment. That's precisely why we're here, to fight for injury victims of Harlingen.
You might have recently been injured after a serious car or truck collision while heading to work or possibly on the way back from church. You may have suffered a fall personal injury at Valle Vista Mall. You could be experiencing a complicated dispute. Truth is, accidents happen and legal issues happen daily within Harlingen and McAllen. With over Five decades of combined knowledge, Our firm's attorneys already have invested decades handling a huge selection of car accident cases from citizens around McAllen, Harlingen and its surrounding communities. We are a law firm with a confirmed track record of achievement when taking a stand with regard to the legal rights of our clients. Seek the advice of a Harlingen & McAllen, Texas law firm right now to discover more about the options you have. Personal Injury Lawyer in McAllen and Harlingen
We know how well-known Harlingen and McAllen are with regard to shoppers. With over 35 shopping centers, the city appeals to numerous visitors on a yearly basis from Texas and surrounding states. With such a high quantity of customers entering into the city every single day, our personal injury lawyers understand that severe accidents can take place in McAllen and Harlingen, possibly producing injury.
Our attorney works for victims on a contingency fee basis. Which means an individual doesn't pay a single thing unless we win for you. Call us. Ask for a free evaluation by calling us. We're also happy to speak to you to talk about your legal options totally free. Turn to our attorneys. We're going to care for you. Difficult injuries deserve the care of experienced lawyers. Let us fight in your case. Schedule a meeting at our Edinburg office today. Serving McAllen.
Learn More
Personal Injury Lawyer
---